Attention Affiliates! -
"Earn Easy Commissions Promoting The #1 Belly Dancing Course"
"Get Money Promoting The #1 Home Belly Dancing Course On The Internet! Earn Up To $65.09 Per Customer!"
Replace 'YourClickbankID ' with your Clickbank Affiliate ID. If you don't have one, please go to this link to sign up.
Ideally, you'll want to be able to promote this using more mediums. However, it's very important to be able to see what works great and what doesn't work very good. That's why Clickbank has a special built-in tool: the "Tracking Id".
At the end of your link, you will just need to insert /?tid=trackid , where trackid can be anything you want. This is completely OPTIONAL but it helps you track your clicks



For example:



http://YourClickbankID.bellyclass.hop.clickbank.net/?tid=blogpost
http://YourClickbankID.bellyclass.hop.clickbank.net/?tid=forum1
http://YourClickbankID.bellyclass.hop.clickbank.net/?tid=adword
http://YourClickbankID.bellyclass.hop.clickbank.net/?tid=facebook
On your Clickbank account, you will be able to see how many sales you got through each of the tracking ids. It's a great tool... simple but very powerful.

(Section 2) Graphics & Banners:
You can start using these banners & graphics on your blog, website to promote BellyDancingCourse. All you need to do is to copy the code and paste it in your HTML editor.
Remember to replace "YourClickBankID" with your actual Clickbank ID.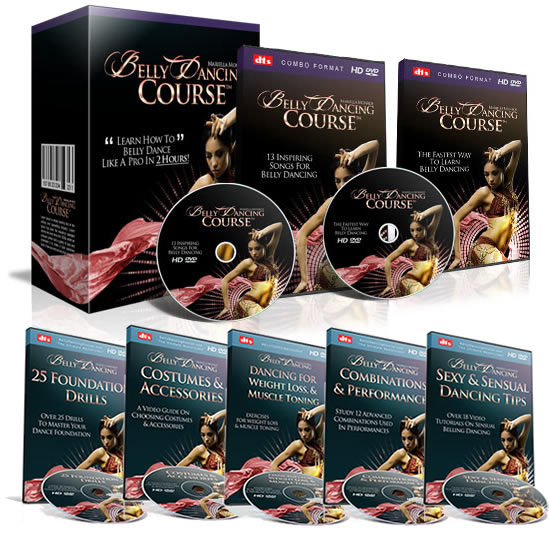 (Section 3) Pay-Per-Click Keywords:
Here are some of the best keywords that we've tested. You can swipe them for PPC networks
HOT!: One of our top affiliates makes more than $750 every DAY using just PPC as his main source of traffic.
| | |
| --- | --- |
| Belly Dancing | Belly Dancing Lessons |
(Section 4) Facebook Marketing & Demographics:
Facebook traffic is *HUGE*. It currently has over 800 MILLION active users, which is an absolute untapped goldmine for an Affiliate.
Use our demographics below to target your Facebook Ads. Most of the customers are from US, UK, Canada and Australia.
If you want a guide to Facebook advertising, I recommend this guide. It's a no-fluff, jammed packed guide to making the most of your Facebook advertising campaigns.
You can embed these review videos on your blog/website. Don't upload to YouTube as it will be flagged for "duplicate content" since many similar videos are already there...and your account might be banned by YouTube.

Use these videos only on your websites. Copy the embed url and paste them in your blog's code.
| | | |
| --- | --- | --- |
| How To Do The Camel Move | Belly Dancing Head Slides | |
| | | |
Articles are king when it comes to online marketing. Rewrite this review article on your blog/site or upload it to major article directories
IMPORTANT!: You should re-write the review for uniqueness & separate it from the rest of the crowd who is using the same content as everyone else. Google also ranks unique sites higher!
Review Article:
(Section 7) Bypass Salespage Hoplink:
Want to direct traffic to the order page instead? Now you can with our direct order link. If you think you can create a better landing page, use this direct order link to send your traffic to our payment page:
Direct Order Link ($47):
http://1.

YourClickbankID

_bellyclass.pay.clickbank.net
Note: Remember to replace "YourClickbankID" with your clickbank user ID
If you have an email list and would like to promote BellyDancingCourse to your list, below you will find several emails that you can copy and paste, or modify to suit your needs.

And REMEMBER... if you do send an email to your list ... a second email follow up email a few days later is almost guaranteed to DOUBLE your sales and commissions!
Your Affiliate Link Is:
http://YourClickbankID.bellyclass.hop.clickbank.net
Email Template 1:
Email Template 2 (send 2 days after email 1):
These are some Cost Per View Networks you may like to try.

Ad On Network
Direct CPV
Traffic Vance
Lead Impact
Media Traffic
Using CPA and CPV networks is one of the fastest way to generate huge amounts of traffic. Contact us if you want your tracking pixel on our thank-you pages.
(Section 10) How To Create Review Sites:
Learn how to create "google sniper" review sites to get easy traffic with your affiliate landing pages: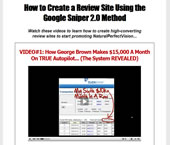 Click Here To View The Training Videos
(Section 11) More Ideas, Strategies & Tips:
1. Email Marketing - Send an email to your email list recommending "BellyDancingCourse™" by providing them with your affiliate link. Do note: Spamming is NOT Allowed

2. Writing Reviews On Your Blog - Create a free blog at sites such as Blogger.com , WordPress.com , Squidoo.com , and include content including your affiliate link.
Write some positive genuine reviews about "BellyDancingCourse™" and includings all pros and cons. Mostly importantly, include images and your affiliate links all over your blog/site. This is an extremely effective way to get great conversion rates!
Drive traffic to your page using Pay Per Click or by organic ranking.
Affiliate Tip:

BellyDancingCourse usually converts better when you are properly pre-selling it. A landing page is preferred over direct-linking.

A soft presell has proven to work best, meaning, you don't have to be over-aggressive in your promotion, you just need prepare the customer for what he's about to see and speak positively about it.

There's no need to try to sell the product yourself, since the sales page does that very well. You need to simply, warm up the customer, and increase his interest, and then send him to our page.

Try to sound honest and sincere in your review, because it will add credibility in the eye of the potential customer.
3. Forums - Join popular forums related to belly dancing & make contributions to popular threads. Make sure that have your "signature" appear when you make a post. Make a signature that includes your affiliate link, or a link to your website or blog. That way, every time you make a post, anyone who sees it will see your signature and potentially click on your affiliate link.
4. Post comments on blogs - Find blogs related to belly dance, fitness etc. Then make informative and non-spammy posts about related topics. Be sure to include your affiliate link in your signature or post.
The more you post and the more credibility you build at the forums the better you'll pre-sell BellyDancingCourse and the more traffic you'll send…which equals more sales!
5. Find AD spots on related sites - Find related websites (or media mediums) in the dancing niche and buy space on their website to display one of our banners or an advertisement you make for BellyDancingCourse.com (be sure to use your affiliate link when someone clicks the banner).
This can be an extremely effective way to get many sales quickly if the website has good traffic.
Contact Our Affiliate Support Team:
We love our affiliates and do everything possible to help you as an affiliate! If you have any questions, comments, or suggestions for us…you can contact us at our helpdesk.
Thanks, and we look forward to working with you!
To your affiliate success!


Mariella Monroe
www.BellyDancingCourse.com
Once again, your affiliate hoplink is:
http://YourClickbankID.bellyclass.hop.clickbank.net
Replace ' YourClickbankID ' with your Clickbank Affiliate ID.
Remember: BellyDancingCourse pays out 75% which means you get at least $31.85 per sale!
Start promoting the #1 belly dancing course on the Internet and earn easy commissions today.
| | | |